June 17, 2014
If you can't take a joke you can get the bleep out of this blog
it was an echo,
which was not originating with you
rather,
it was emanating from behind
Vacuous double entendres are a triple threat
Here comes Ichabod Cranium
Black ink ketchup allover the Marlboro Man who is now being dissected by Dr. Ruth as Jazz fusion with an Eastern European twist is played to cheap white wine drinkers at a converted IHOP
I know my poetry my rhyme
But I am an asshole
Grown strong through terrifying moments of interdependence
Happenstance, is not always a lap dance
Clans of Rymans rhyming with Luc Tymans
If we need one liners rewritten
We can just depend on the arrest of Paul Simon
This is the way this goes downtown
Now I am not going to catch my breath
to take a Cigarette, take a pan au chocolate at Paris baguette
One should never forget that before there was GAGA
There was the fashion and art orchid we like to call Colette
but if you cannot take a Joke you can get the Fuck out of this blog
I am not pulling the wool over anybody's eyes
But by now one would surmise that aesthetic morticians
had franchised multiple alibis not limited to but including the sunrise
You cannot say certain names this is just a game
There is no one to blame
But if you can't take a joke you can get the Fuck out of this blog
A run at the mill where released was a gleaming one hundred million dollar plus diamond encrusted skull
A thirst for Hirst and Hirst things first Hirst things comes first and Hirst thinks first
unitl something or someone or other goes bust or super yachts burst
Are you going to take the fizz out of my piece of shit
Was not the art of explanation re-mastered by some erstwhile corkscrew twisted Brit
I am all for it
But if you Cannot take a joke you can get the Fuck out this blog
BLAH! BLAH! BLAH! painted the painter
painted the painted on scrolls grates and canvas
Blah blah blah said the poet
blah blah blah collected the collector
bah bah bah said not the polyresinous sheep herded into the auction house
bah bah bah said the alcoholic lamb
grazing guzzling fat check nuzzling
Blah blah blah blogged the blogger
If you can't take a joke you can get the fuck out of my house
and whose house is it anyway? And you can't take it with you
You think that you are friends with Chris Christie
but you get the handcuffs
He is a ham and that is why he became a proscuittocuter to begin with
What's your ping to that pong?
Was it just vacuous non vacuuming vacuum cleaners
All lit up and starring in the instillation
he is such a great guy you don't want to say anything not nice about him
(or his work)
no not him yes he is a jerk
but if it all leaves you cold you are still going to grow old
so do what your told or for you there will be no gold
you cannot take it with you, giant balloon dogs wallpaper art virtual reality in the round amateur pornography a titan's iconography door to door debauchery vanity art on the selling floor sorcery
I want to punch back From inside of the punch-lines after reading the headlines while beating all deadlines
BLAH! BLAH! BLAH!
cannot be copied
BLAH! BLAH! BLAH!
BLAH! BLAH! BLAH!
CANNOT BE COPIED
BLAH! BLAH! BLAH!
http://2.bp.blogspot.com/-XhM5estgsAM/UOMCQS2EycI/AAAAAAAAAgQ/s3SVF-ZwctA/s400/072.JPG
Voluptuous Perignon
Phallic Gallic
Voluminous Perpignan
He did it on porpoise
She did it on a porpoise
After all chasing around with the shark in the shark cage is nothing compared to the sharks who are sharking out here after all we have to save the dolphins with porpoise and all the porpoises ostensibly otherwise tensabarriers, weighted overhang bars, diving armor, spear-guns and becoming a submerged trophy hunter will never be enough to fight off thin linen wearing money men trading commodity in the form of abstract conception baby!
http://www.youtube.com/watch?v=dswPW78FYBI
inflatables are debatable
Sandwiched in with what is non-equitable
On the Road looking to find the next big bad art piece
to get all upset over
Schmutz:
I say it is Schmutz!
Schmutz, Schmutz, Schmutzie goodbye!
Not since the advent of the first mixture of cream cheese with jelly!
Not since the invention of cream cheese and jealousy!
Its a tour speech in a garden which cannot be heard on the closed circuit microphone out amongst the surrounding flowers; tiger lilies or orange orchids but you go out to talk to Joan Rivers who is there all dressed up in black and white and that old comic killer Phyllis Diller and the artist Collette who would be emblematic of the blossom on many a night
Thats because engine roaring i was motorcycling through a ring of fire in a previous stanza which disappeared to come back blazing within burning cliche language appropriated by plastic artists to exclaim a new proclamation on a variation of the very same thing
Welcome to an art world or a world of art already filled with ready made victims
and some victimizers ready with ready-mades or ready to make ready-mades
Everybody ready, gentlemen start your search engines
Inside the proverbial Trojan Horse
A Chia
Don't kick a gift mount in the mouth
Except that he is not my steed,
Fetish objects,
Are there any objections,
to a fetish for objects
insatiable for inflatables
Goo-goo for marbles
I will give you all the muster I can muster for luster
and then I will give you some bluster
Is there anything wrong
with some solace with a fetish
before committing a major crime?
Object lessons in objectification
Subject lessons in subjectification
Where the subjects are subjects
Subjectify my lust
It all started with a plump posterior
a round ass out in the suburbs
whose curvatures would have been as if a dangerous road
looking to handle turned around becomes an invitation to please
You blindsided me with schmutz, Toots!
Here comes the Rabbi, there came the Rabbi
Back when it was even better than the real thing
And years later he wanted to know
Why Koons had to be so self-effeminizing
But the congreagants purchased him a Pousette-Dart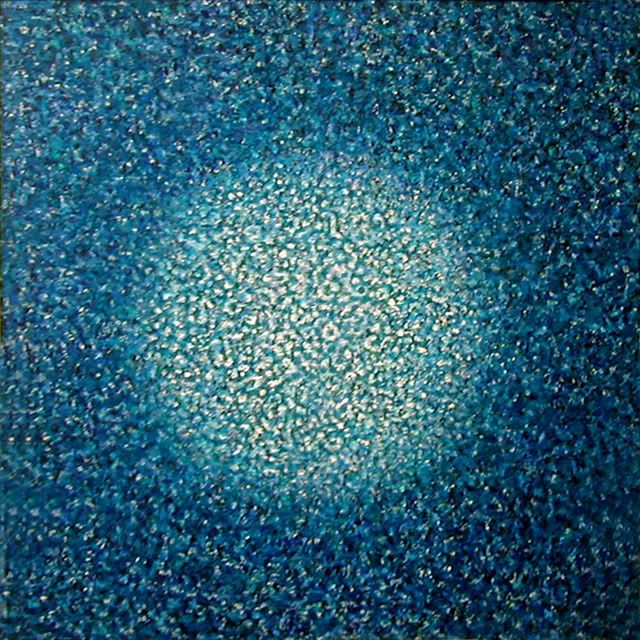 I should not have blown the way I did at you
misdirecting rocket fire onto you from Gaza
But then you got me with your words
like we as if we had shared some long drunken evening
@ the Plaza—-
And now I am allover schmutz
heralding some false biennialist
Just because I got pissed
and you had to find some way to take advantage of it
Gem warfare
its a Baby Jane Holdup
I am happy to be offended
Out of shape bended
To make sure that the never ending
Has never really ended
Dead vacuum cleaners
play docents
Save your life raft
A slap from 100 percent pure crap
One hundred percent pure crip
one hundred percent pure blood
the inflatables, the incredibles
the never ending never endables
If I can buy a visual spoof
for 25 million and sell for 35
I am certainly game
but if I get stuck with the lark
there will certainly be someone else to blame